This shop has been compensated by Collective Bias, Inc. and its advertiser. All opinions are mine alone. #NatureMadeHeartHealth #CollectiveBias
During the summer I like to evaluate my health goals. It is the perfect time to assess those six-month-old resolutions we set in January. Plus, with the kids being home from school it is the best time to get more active as a family!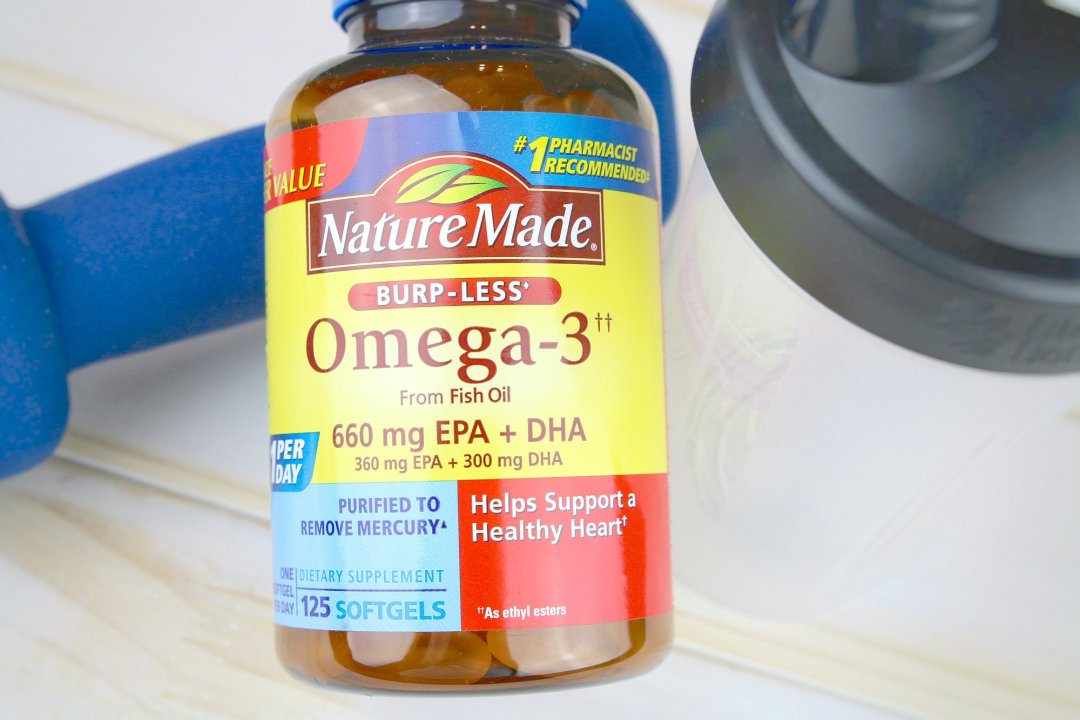 Click the image to shop the product to start your journey to a healthy heart.
I know I am guilty of sitting for too many hours each day. You can find me in my office working at my desk which does not allow for much movement. That is why I know it is important to not only add exercise and activity to my schedule but also the right supplements.
I choose Nature Made® because it is the #1 Pharmacist recommended vitamin and supplement brand* and their new packaging at Walmart clearly calls out the important ingredients of their Omega-3 supplements.
What Makes Nature Made® My Choice
Fish oil is a great source of naturally occurring omega-3 fatty acids. Omega-3 fatty acids are healthy fats that should be included in most people's diet. The two primary Omega-3 fatty acids found in fish oil are EPA and DHA.
The Omega-3s naturally found in fish oil (EPA & DHA) have been studied extensively for their important roles in supporting heart health.1-2,†
I remember when I first took a fish oil supplement, probably 15 years ago. It left a nasty aftertaste in my mouth and I always dreaded taking it. I knew it was important for assisting in a healthy heart but the burps were almost unbearable.
Thankfully, Nature Made® offers many "Burpless" Omega-3 items! Nature Made®'s Burp-Less formula Fish Oil is specially coated to help prevent a fishy odor and aftertaste.
Text OMEGA3 to 555888 and watch a quick video from Nature Made® to learn more about your Heart Health and Omega-3s at Walmart.
Ways to Get Active This Summer
The heart is our most important organ. This summer challenge yourself to get more active and work towards keeping your heart healthy. It is important to teach your kids at a young age how important it is for us to exercise and the family can hold one another accountable. My kids love to encourage me to go with them on a walk with our dogs.
Here are some ideas to get your family up and moving this summer.
Nightly family walks – beat the heat and go on a sunset stroll
Biking and Hiking to explore a local state park or new trail
Volunteer in the community – help clean up a park or walk shelter dogs
Register for a family fun-run 5K
Set up backyard games – jump rope for heart health
Water balloon fight or NERF challenge – the whole family will get moving when chasing one another around
Searching for fish oil at Walmart? Well, it's actually the EPA & DHA Omega-3s from fish oil that count! Now at Walmart, you can find a selection of Nature Made® Omega-3 supplements that clearly call out the amount of EPA & DHA Omega-3s on the front of the label. EPA + DHA Omega-3s are the active ingredients in fish oil that provide heart-healthy benefits.†
I love when labels are clear for me to understand what I am getting from a supplement. With this change in labels, Walmart is trying to make it easier for shoppers to navigate the "fish oil" segment and to ensure their shoppers are confident they found the right Omega-3 supplement.
What is your family's favorite summer activity?
* Based on a survey of pharmacists who recommend branded vitamins and supplements.​‡State-of-the-art purification processes to remove PCBs, dioxins and furans, and mercury to ensure purity levels below 0.09 ppm, 2 ppt WHO TEQs, and 0.1 ppm respectively.
1 Delgado-Lista J, et al. Long-chain omega-3 fatty acids and cardiovascular disease: a systematic review. British J of Nutr. 2012;107:S201-S203.
2 Mozaffarian D, Wu JHY. Omega-3 fatty acids and cardiovascular disease. J Am Coll Cardiol. 2011;58:2047-2067.​
† These statements have not been evaluated by the Food and Drug Administration. These products are not intended to diagnose, treat, cure or prevent any disease.