I have lived a tough life.  Not a rough life.  To me a rough life is someone who has partied hard, used drugs, drank a lot of alcohol, been in jail or maybe even homeless: that's rough.  Although I haven't been down those roads I have lived a tough life.  Being a mom at the age of 15, getting married and divorced at a young age, raising a child with disabilities by myself.  These are tough things for me, even though some of them I brought on myself.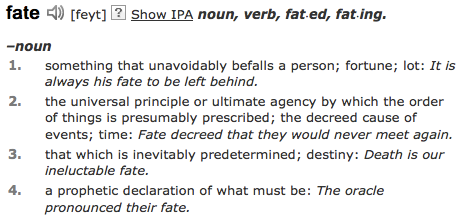 Throughout the past couple of years my family has had our ups and downs.  When Gab's disabilities took an unexpected turn things got even harder.  Our lives have been like a roller coaster ride.  Not just mine but all three of the kids' lives as well.
In the past week my life has made even more drastic changes.  Have you ever woke up at the end of the week and wondered what the hell just happened?  Or where the week just went? That's where I've been this week.  My sister was talking to me about her life the other day and asked me if I believed we all have a path laid out for us and therefore everything happens for a reason to lead us to our destiny.  My immediate answer was NO.  Is that sad? That lead me to start thinking and explaining my views on Karma, Fate and Faith and whether or not I thought they were different.
I've always said I was a strong believer in Karma.  I believe that when you do good or try your hardest to go out of your way to be kind to others or even work hard, that it will pay off.  I also don't believe in revenge in any form because I believe karma will come around for the people who are not so good as well.  I'm not saying that the bad karma is fun but I'll be the first to admit when I probably deserved some of it.  Heck if I get pulled over and given a speeding ticket, I curse about it afterwards but I know that I got away with speeding all the other months of the year so truth be told I deserved getting it on more levels than just that one incident.
Fate… well now that's another story and to me some what difficult to explain my views on.  Without contradicting myself and what I said to my sister let me try to explain my difference in views.  I am not sure if I believe in everyone having one destiny.  I'm not sure I believe that a higher power, whether that's God or whatever religious views an individual may have, knows our life plans and the ultimate path each of us will end up on.  On the other hand, I do believe everything happens for a reason.  I just believe the things we do in our lives we are in control over.  I went to college to become a CPA and changed my major with only ten hours left of college before getting my Accounting degree without thinking twice.  I had this life plan for years and one day decided it wasn't what I enjoyed and wasn't what would be fulfilling to me.  Having Gab and dealing with her disabilities has changed me.  So maybe that changed my Fate.  I have also made some not so good choices throughout life that I do not believe God would have wanted me to make and therefore do not believe they were part of my path towards my destiny.  That is why my answer to my sister was no.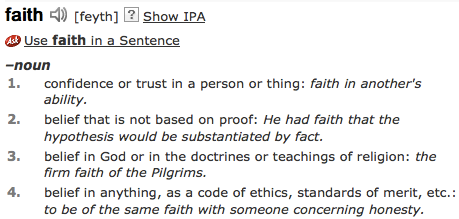 I wasn't raised in a church.  That doesn't mean I don't believe in God or that I've never been to church.  All it means is I wasn't brought up reading the bible and being taught strong faith.  I do think I have faith though.  Not always sure what kind or how.  But I know that at times I have faith that everything will turn out alright.  Of course it isn't always easy to have faith.  At least not for me.  When life keeps handing you lemons, you get tired of making lemonade.
For the past few months I have been struggling with the areas in my life that haven't been going right.  During November and December I blamed the winter blahs.  Honestly since the summer I have probably been allowing myself to become more bitter and angry and focus on the negativity.  Depressing, right? At the beginning of this year and new decade I decided I was going to change this outlook I've fallen into.  I know whether or not I stay in bed all day tomorrow being depressed is in my control.  A lot of doors have closed lately and as they (whoever they are) say, when one door closes another opens.  In this past week I haven't had any doors open but I will say that being more positive I have finally started to see doors show up.
So is Karma, Fate and Faith all combined?  Do they go hand in hand?  Does your Karma put you on the path that leads to your Fate and you are supposed to just keep Faith the path is a good one?
I'm not even going to act like I know the answer to those questions.  I just know this is my life and I am going to try to work hard to make it what I want.  We only get one shot at this, right?  It might not be easy but I'm determined to find the keys to open some of those doors and at least I know they exist now.  No more dark halls…