Our family has been counting down the days for Disney Pixar Cars 3 to release in theaters. My son grew up loving Disney Cars! To celebrate the school summer break and the new movie opening in theaters, we are sharing these free printable Disney Pixar Cars 3 activity sheets.
Included in this set is a race maze, a memory race game, a spot the difference image game, a race to the finish game, AND a DIY board game where you can race to the finish! My family is loving all our favorite characters in these activities, and I hope your children love it too! With school out for the summer, I know these activities will come in handy.
We hope to see the movie this week since it is out NOW!
Free Activity Sheets Downloads

Cars 3 Spot the Difference

Cars 3 Memory Race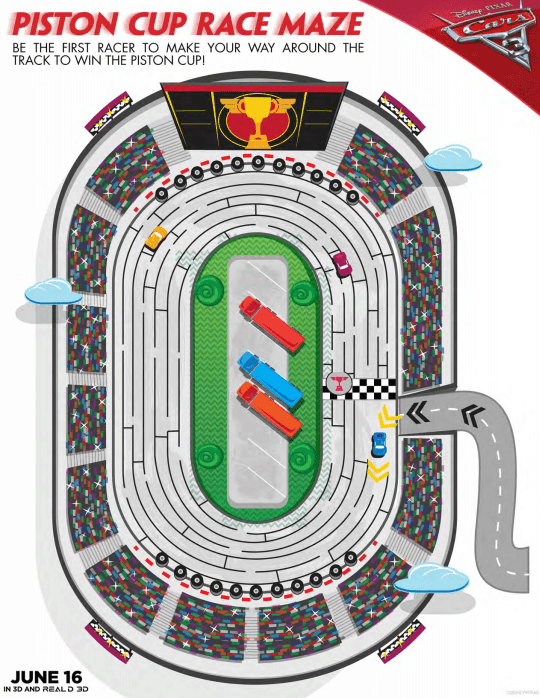 Cars 3 Piston Cup Race Maze

Cars 3 Race to the Finish Board Game

Cars 3 Make Your Own Board Game
Cars 3 Recipe
If you want to bring a bit of CARS 3 flavor to your kitchen, whip up a batch of Miss Fritter's CORN FRITTERS!
Here's the recipe:

Download the recipe PDF: Corn Fritters Recipe
CARS 3
CARS 3 trailer:




Are you seeing Cars 2 in theaters this weekend?